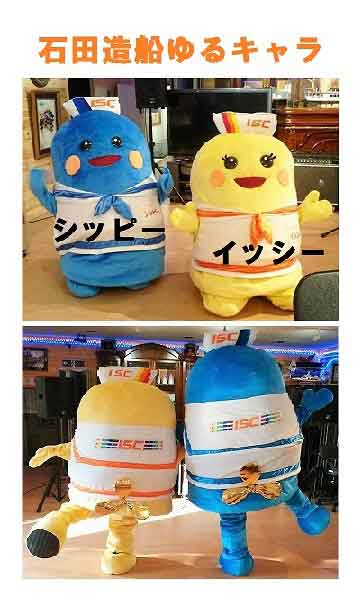 Founded in 1919.
We are proud of our history, sense and technology.
On May 1, 2021,
we celebrated the 102th anniversary of its founding.
代表取締役


石田 全功


 昭和32年(1957年)1月1日生
 MASANORI ISHIDA
 President & CEO
 102th Anniversary since its founding.
 Since 1919 (May 1) -2021
The history of Ishida Shipbuilding begins on May 1, 1919, when my grandfather Gozaemon pulled a rail to Orikohama, where his hometown is, and prayed for good business at an Itsuhashira Shrine.
May 1, 2019, when the era was changed to "Reiwa," is exactly the 100th anniversary of its founding. This is because Gozaemon worked hard as a ship carpenter's builder in honor of being a revelation, entered the Showa era, experienced the Pacific War, survived the turbulent times with Mitsuharu and two-legged race, and laid the foundation for Ishida Shipbuilding.
To find out the roots of the Ishida family, I looked up a copy of the family register from the city based on the family tree. The family register system started in 1872, and the names of the ancestors who lived in the Edo period are engraved on it. It was stated that the oldest person in my ancestors was Tsunegoro (born in 1799). Since there is no description about his parents, it was found that 222 years had passed in the 3rd year of Reiwa (2021) when the first generation was Tsunegoro and I was the 6th generation.
I joined the company in 1984 to take over the family business, learned management from Mitsuharu, and in 2000, when Mitsuharu celebrated his 50th anniversary as president, I became president at the age of 43 as the third generation. It has been 21 years since I joined the company. When I was in my thirties, I had little experience in life, and I was deceived by a trusted shipowner and lost about 300 million yen in new shipbuilding costs and I was fallen into having a distrust of other people. I lost about 200 million yen due to unexpected overlap, but I didn't get discouraged and I will live looking towards the future.
Every time I failed, I borrowed money from the bank and thought, "I don't like my life," but Mitsuharu encouraged me, "If the trials that God imposes on you, you are not going to die even though you fail, so do your best." Because I was young, I think I was able to overcome many big walls and mountains with hope in my heart. I think that the big money I lost was donated positively, and while fighting against my stupid self, I lived a life of ups and downs and I think I'm starting to understand what my destiny is only after I turned 60 years old.

| | | |
| --- | --- | --- |
| | | |
| Masanori & Mitsuharu | At UCR | At Namura Shipbuilding |
Looking back on my past, I think that spending two years studying abroad in Los Angeles, USA in the summer of I was 22 years old when I graduated from university had a very positive impact on my life. After returning to Japan, I joined the Namura Heavy Machinery Dock Co., ltd along the Kizu River in Osaka, learned the basics of shipbuilding, and enjoyed Osaka. After that, I trained in Tokyo for two years and returned to Innoshima at the age of 28 to take over the family business. On November 1st, at the age of 30, when I was drowning in the sea while diving operation, I was helped by my father and was taken to a hospital in an ambulance and survived. After that, something happened at the turning point of the year, and at the age of 40, I had an operation for hernia of the 5th lumbar spine and was hospitalized for one month. At the age of 45, I was hospitalized and operated on for hemorrhoids. In addition, my mother, Yoshiko, became "Pick disease" and there was no remedy, so the following year when I was wondering what to do, she had entered a vegetative state and could not move except her neck and could not understand who I am. At the age of fifty, I had an angina attack and was taken to a hospital in an ambulance to widen the narrowed blood vessels of the heart by catheterization. At the age of 55, my father, Mitsuharu, died suddenly, and the following year, my mother, Yoshiko, died as if to follow Mitsuharu. Also, when I was 60 years old, I had emphysema due to smoking too much for 45 years and it became difficult to breathe. I hope that good luck will come to the age of 65 next year because something will happen in this milestone year.
I dedicate my life to the company and work hard to survive in the industry, and my father and I are filled with sweat and tears everywhere in the factory. From now on, I would like to continue to read the wind and tide without losing time and do my best with the spirit of Shipbuilding man to accumulate virtue.
| | |
| --- | --- |
| | |
| President's office, Company miniature shrine | factory miniature shrine |
 History of our family business  
It began when Gozaemon who is the founder of our family business repaired the wooden ship of Gisaburo, the father of Gozaemon, at next to his home in Orikohama. It's become cramped so he bought the land of Chimori and when was building and repairing a small fishing boat, the Pacific War began in 1945, and Gozaemon was drafted by the Navy and survived the turbulent period during and after the war with Mitsuharu, his second son. He retired when he turned 55 in 1950 and entrusted our family business to Mitsuharu, who became the second president at the young age of 22. Mitsuharu devoted his life to shipbuilding and laid the foundation for Ishida Shipbuilding with his wife, Yoshiko. After that, I was entrusted with it and joined the company at the age of 27 in 1984. I studied the factory floor and management under Mitsuharu, and thanks to studying the basics of shipbuilding at the Faculty of Shipbuilding at high school and university, I engaged in the design of new shipbuilding and worked toward my dream. In 2000, Mitsuharu turned 72 years old, which is a milestone year of 50 years in office as president, and I am also a man's yakudoshi (42 years old). Yakudoshi are a set of superstitious "unlucky" ages in Japan. For men, these ages are 25, 42, and 61, and for women, 19, 33, and 37, using the traditional Japanese way of counting age, where newborn babies are considered to be one year old at birth. So Mitsuharu told me that he would change the president to chase away bad luck, and invite good luck, and Mitsuharu became chairman.
Since the Showa era, the shipyard recession has been repeated, the number of shipyard bankruptcies has increased, and the shipowner who is our client, has no successor and will be closed, and the number of shipowners has gradually decreased, and the future image has disappeared. Shipyards with money are out of business because they have no debt, so many places buy one condominium and change into a rental business in search of stability, and natural selection has progressed, and the number of owner shipyards of individual companies has halved compared to Showa. In order to protect our family business by surviving because the company has no funds, we canceled Mitsuharu and my life insurance and deposits and put them in the company and used them as working capital. It was a time when I was enduring, so I couldn't pay the retirement allowance to pay for Mitsuharu, who had worked hard for many years to build Ishida Shipbuilding, and I couldn't pay the chairman's remuneration. I am very sorry for him that he will continue to live on his pension until he dies.

Mitsuharu told me, "Protect your family business at the risk of your life!! Throw away the pride of a man which is of no use, and be sure to think about how you can do and just do it." also, "Don't neglect the right moment of doing and quitting. Decide on a policy change early and deal with it flexibly!", and I searched for how to survive and there was no collateral, so I asked them to judge the creditworthiness, history, and future potential of their predecessors, and raised about 1.5 billion yen from five banks to make capital investment. The exterior of the factory was changed to the shape of a ship with the image of "Gundam's White Base", and dock gates were installed on the two slipways to create a semi-dry dock system. In addition, 53 new dock houses will be installed in the 3 towers of the factory to accommodate passengers, and the latest equipment such as a Jacuzzi will be installed. We have created a "hospitality-only" teppannyaki room so that customers can stay and eat whenever they come. I didn't have the money, but I have Ishida Shipbuilding now because I made the decision at that time. Borrowing is repeated every year due to equipment renewal, so the debt does not decrease, but I am moving forward with a dream.
Dedicated my life to shipbuilding, work as hard as the predecessor, we have built 828 ships since the company was founded, and none of them have the same type. No matter how many ships I build, we are striving to build a ship that makes use of new ideas and experience so far with the feeling of "Our heart and soul into the one ship". I often wake up in the middle of the night because I am worried about the launch of a new ship, and when it floats as planned, I'm full of emotion and especially happy.
I am grateful for the achievements of Gozaemon, the founder, and Mitsuharu, the second president, and with the feeling of gratitude of "Thank you", I have continued to pursue the man's dream and challenged what I like. I will continue to work hard and design and build many "dream ships".
The Summer Festival, which started with the catchphrase "Dreams for the sea, ships, and children!!", also celebrated its fifth year in the first year of Reiwa, and it was commended by the Director of the Innoshima Maritime Office of the Chugoku Transport Bureau on "Marine Day". It was the 6th year in the 2 year of Reiwa and I was thinking of holding a festival with a new feeling, but it was canceled due to Coronavirus, and we set off 100 surprise fireworks in order to soften the hearts of the people from this area. They were so glad about it.
This year the Summer Festival is the 7th year, but since the coronavirus is still widespread, we will only carry out fireworks as we did last year. In the future, I would like to take on the challenge of building a ship that makes the most of my sense and talent, and accumulate virtue so that the people around me can smile and be happy as much as possible.